The actions you take today, or more importantly, don't take, could have a significant impact on your future retirement income down the way. The sooner you take control, the more options you have to develop a strategy to help provide the retirement you want! Consider attending if you are saving for retirement and have asked yourself any of the following:


Call 1-855-204-3688 now to book your space at our workshop and begin your wealth ascent today!
Or click here to book online right now!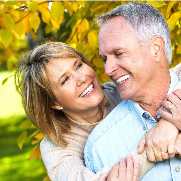 THOSE ENJOYING RETIREMENT

"How much annual income do I need in retirement?"
"Could I possibly run out of money in retirement?"
"What options exist to provide for my income needs in retirement?"

THOSE PREPARING FOR RETIREMENT

"Am I saving enough money?"
"How should I be allocating my savings dollars today to provide for numerous retirement income options later?"
"Am I on pace to maintain or potentially enhance my lifestyle in retirement?"

"It ain't what you don't know that gets you into trouble,
it's what you know for sure that just ain't so."
- Josh Billings

"There are risks and costs to a program of action. But they are far less than the long-range risks and costs of comfortable inaction."

- John F. Kennedy